As someone who spends a huge amount of time and money in bookstores, I was incredibly excited when I heard that Tsutaya Books was coming to Malaysia. I had been to their flagship store at the Daikanyama T-Site in Tokyo and was completely blown away by how they had effectively reinvented what a bookstore could and should look like. Yes, they sold books, but they also organized an experience around them. It was built on the idea that the content of books should not be disconnected from reality. That books are just the start of a journey. And that by extending this experience to art and food, visual and texture, we would be able to connect the abstract to the concrete. I also liked being able to sip a gin and tonic while surrounded by vintage American magazines at the bar in their library area.
Make no mistake, Tsutaya Books at Pavilion Bukit Jalil is absolutely stunning. The first in Southeast Asia, it spans over 31,000 square feet (just a bit smaller than Kinokuniya at KLCC), contains over 240,000 books, stationery and merchandise, is beautifully lit and comes very close to what you feel while walking. one of their stores in Japan.
A new book buying experience?
Shopping at a Tsutaya, however, will require you to rewire your brain a bit as the books are not only categorized and genre categorized, but also using a little free association. The books are also not separated by language. If you were browsing through the movies section, you would probably see a book on the art of The Rise of Skywalker, next to a biography of George Lucas, next to the latest Star Wars novel. Three books that would normally be in completely separate sections of a bookstore. The Travel section may contain magazines, cookbooks, philosophical essays, and even genre-related poetry. And these books can be in English, Malay, Chinese or Japanese. It's a collage-style arrangement that's more like the way we form ideas in our heads than the kind of adjacent Dewey Decimal categorization employed by more traditional stores.
Bookstores can be intimidating places. If you're a casual shopper looking for something new to read, walking into a place like Tsutaya can be quite overwhelming. Where to start ? How to choose a book? Discovery has always been a challenge. But one way to do this is to rearrange the books by pockets of interest. Which means it's only a few steps between your love of rock and roll and that of Taylor Jenkins Reid. Daisy Jones and the Sixto the beautiful graphic novel by Paolo Baron and Ernesto Carbonetti Paul is deadto Patti Smith just children. It means your fascination with cooking could save your life like Ella Risbridger did in midnight chicken.
It's quite brilliant. And maybe that's what makes us better readers.
The Tsutaya in Malaysia does not fully rely on this methodology. At least not yet. From my visit there on the first day, it seemed like they were using some sort of hybrid approach in order to make things easier for us. The vast majority of the books are still set in familiar places, but there are a few surprises. (I was browsing through the art section and came across an excellent biography of Edvard Munch's "The Scream" in and among the many coffee table books on display.)
The medium and the message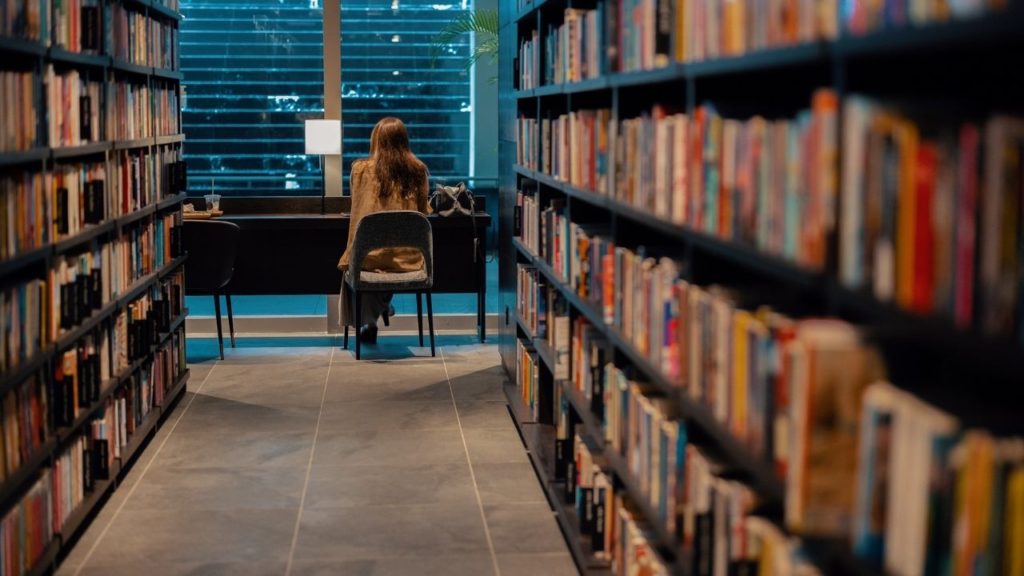 Now, the pretentious among you might turn your nose up at the idea of ​​a bookstore that sells more than just books. Sushi knives? Teapots? Beer glasses adorned with cute cartoon cats? Expensive coffee makers? What is the problem? Shouldn't bookstores sell books? But there is a method to this madness. And it's a philosophy that serves a different purpose in Malaysia than in Japan.
There, it is based on a simple needs-based premise. If you're interested in craft coffee books, you might want to buy some of the things they talk about in those books. So why not have them right there? They become the detours you take on your literary journey.
Here, however, these "other" things in the store serve as potential entry drugs to books and reading. The treehouse-inspired learning room. The beer glasses adorned with cute cartoon cats. Even the Instagrammable cafe. Because aesthetics are important. Especially in a country like ours where the real job is to get people to bookstores in the first place. To quote Marshall McLuhan: "The medium is the fucking message." (I added the expletive for emphasis!) Delivery method is important. The space you are in affects your shopping experience. It influences your decisions. Because we constantly judge books by their covers. (It's important to note that unlike, say, BookXcess, Tsutaya Books isn't just style and no substance. The content is there. The aesthetic isn't there to hide random curation.)
So why Malaysia?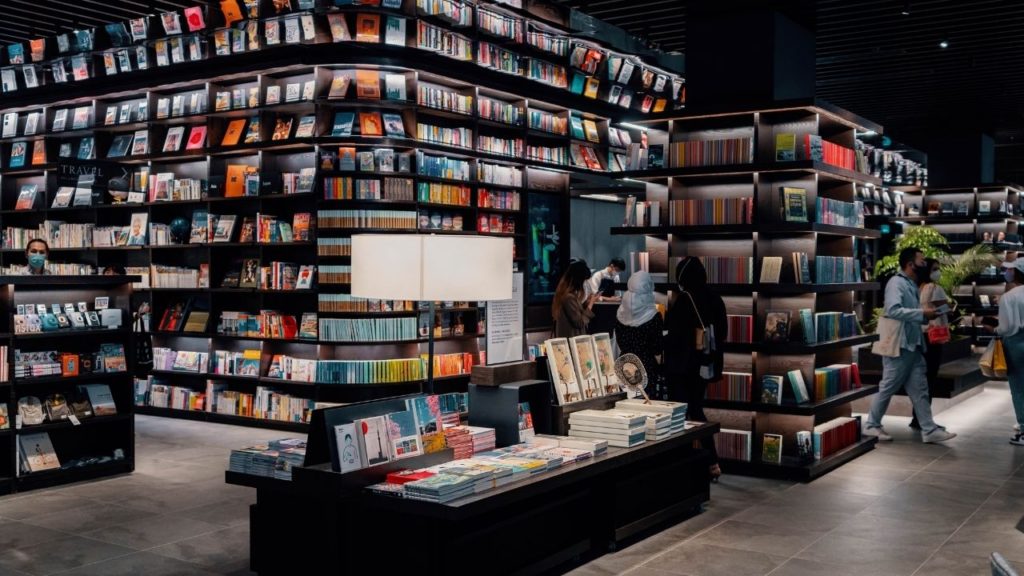 That's really the question. Why open a huge, sprawling bookstore of everything in a country that doesn't really read, where books are prohibitively expensive and where a large number of "readers" still pirate their literature?
We are unfortunately stuck in this boring Catch 22. Malaysians don't really read or buy books, so bookstores are not sustainable. But the lack of 'proper' bookstores (and libraries) makes accessibility a problem, which is why Malaysians don't really read or buy books. It's a vicious circle.
That's why bookstores like Tsutaya and Kinokuniya are absolutely necessary. Deep-pocketed chains that can withstand long periods of sales drought and serve as open, welcoming spaces that draw people in and excite them about the possibility of literature. It's a long ass. It is future proof. Huge chains are also crucial to the book ecosystem, helping readers discover new titles, encouraging publishers to stay invested in brick-and-mortar stores, and keeping "Indies" going.
A few other thoughts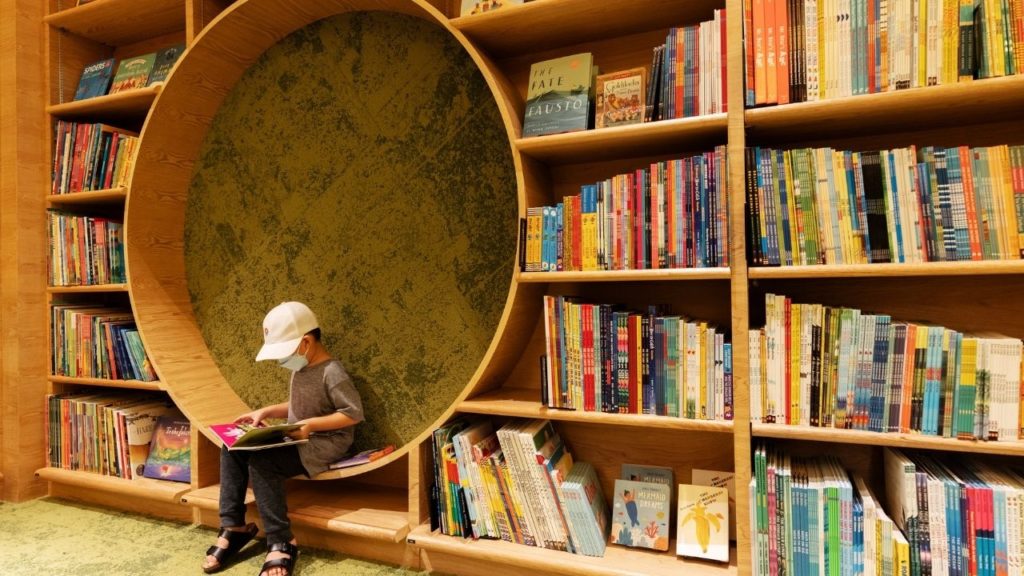 1. It was the first day and so it was very clear that Tsutaya was still working on stocking her shelves. The fiction/literature sections need work. The sci-fi and fantasy sections were tiny and terribly understocked. Ditto with mysteries, thrillers and horrors. The manga selection was extensive, but not as large as Kinokuniya's. Their graphic novel offerings were insultingly large. That said, I can't wait to go back in a month to see how they've polished things up.
2. Tsutaya's art, architecture and photography sections are very impressive.
3. I still have to get used to the fact that Tsutaya organizes his books using the author's first name and not his last name. I don't know if it's just a Tsutaya thing or a Japanese thing.
4. They use incredibly easy-to-remove price tags. (As any book lover will attest, that's huge. God knows we hate sticky residue on our books. God knows we hate price tags peeling off parts of the back cover.)
5. Their membership is app-based and signing up is quick and painless. You collect points with your purchase and then redeem those points for gift certificates. Personally, I always prefer Kinokuniya's Privilege Card which just gives me 10% off everything I buy.
6. The fruit parfait in their cafe is AMAZING!
7. Parents take note. Their kids section is very cool. And their selection of young adult fiction is huge.
8. The store could use a few self-service search kiosks. They would be incredibly useful if you were looking for a specific book and needed to find it quickly.
9. The question we are often asked is whether or not there is something in Tsutaya that you cannot find in Kinokuniya. It is complicated. On the book front, the answer is "no." (At least for now.) At first glance, Kinokuniya has everything Tsutaya does and more. But there's also the shopping experience to consider. The two bookstores offer very different aesthetics and therefore cater to different needs and wants. Location is also a factor. If you live in Ampang, Bandar Utama or Bukit Kiara, for example, taking a trip to Bukit Jalil becomes quite a trek. (Or if you just live in Subang and don't like to go anywhere other than Subang.)
10. I should also note that Bahir found Tsutaya much more inviting and much less overwhelming than Kinokuniya. He wasn't sure if it was the environment or the curation, but he left, four hours later, after doing quite a bit of damage to his credit card.
Tsutaya Books is located at Lot 2.89.00, Level 2 (Orange Zone), Bukit Jalil Pavilion, and is open from 10 a.m. to 10 p.m. daily, Monday through Sunday.