April showers brought May flowers, and Ready Readers invites you to look beyond the flowers to discover a world of wonderful life above and below ground. These star books can inspire young and old alike to become gardening enthusiasts.
"In a Garden" by writer Tim McCanna and illustrator Aimée Sicuro explores the flora and fauna of garden life over the course of a year. McCanna's short, rhyming stanzas reflect the changes observed over the seasons. Sicuro's watercolor art adds dimension to the story by depicting not only the insects, birds, flowers, and vegetables mentioned in the text, but also the humans who regularly enjoy the community garden.
As readers follow the poetically depicted horticultural life cycles, Sicuro offers another ongoing evolution: a pregnant mother, experiencing the changing garden with her first child, eventually brings in a newborn to share the magic. More than 15 types of insects are mentioned by name, as well as nearly a dozen types of flowers and vegetables that grow, making "In a Garden" a beautiful introduction to the wonders of nature.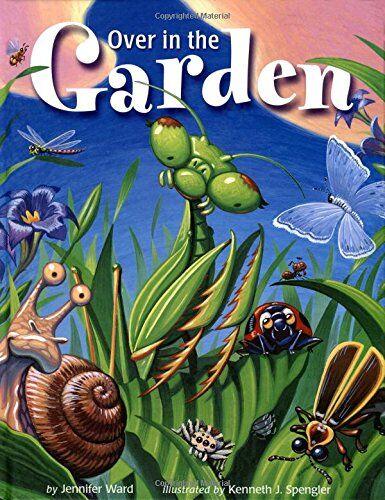 Kids who enjoy digging in the dirt and studying small creatures might also like "Over in the Garden" by teacher-turned-children's writer Jennifer Ward and illustrator Kenneth J. Spengler. Ward has published over 25 books, many of which are insightful and engaging non-fiction titles for children.
"Over in the Garden," like many of Ward's works, combines science, nature, math, and literacy to engage young readers in enjoyable learning. This engaging counting book features vivid color and detailed imagery by Spengler, who offers readers a close-up view of insects rendered in opaque watercolor gouache. Using the rhythm, rhyme scheme and repetition of the traditional children's song "Over in the Meadow", Ward and Spengler have created a book that can inspire even the trickiest child to explore insects.