A roundup of the month's top-rated detective stories, mystery novels and thrillers.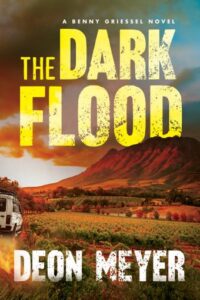 Deon Meyer, The dark flood
(Atlantic Monthly Press)
"…a gripping and harrowing crime story laced with dry South African humour…Meyer's portrayal of Stellenbosch is spot on, from persistent traffic and parking problems to income disparities…comprises a wonderfully portrayal of the Stellenbosch setting and the multiple references to its neighborhoods and restaurants warmed the heart of this Stellenbosch reader… You can see why his books have been translated into 127 languages. He knows how to create an engaging and intelligent plot through several threads without losing the attention of its audience. The dark flood seizes, entertains and satisfies. It is recommended, even if you are not a Stellenbosch local."
–Sonja Van Der Westhuizen (Lover of detective novels)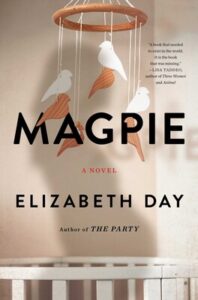 Elizabeth Day, Magpie
(Simon and Schuster)
" At the beginning of Magpie, a twist comes that made me gasp out loud. And it's the kind of twist that makes you re-evaluate everything you've read before… We watch Marisa, Jake, and Kate make choices that strain credibility or at least character consistency. But realism is not the point. It's not about the way things are but how they feel – and the deeper truths that can be extracted from that feeling… The near-constant feverish tone of the narrative matches how it feels suffering from pregnancy anxiety, fears of romantic betrayal, legal disputes, body horror. And the spiraling energy at the center of the novel captures how fertility struggles can act as a trigger, turning everything else in life upside down.
–Megan Abbott (New York Times book review)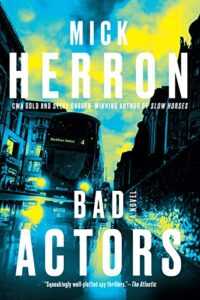 Mick Heron, bad actors
(Soho)
"Mick Herron's latest Slough House spy novel is finally here… We can do without the plot pretty quickly, because the plot isn't – at least for me – the main attraction of the book … What drives me to keep reading each new episode is Herron's nonsensical voice, which might escalate into cheap cynicism but never does. That's why the people of Slough House, from Jackson Lamb to Roddy Ho to newcomer Ashley Kahn, maintain pathos in the face of parody.
–Sarah Weinman (New York Times book review)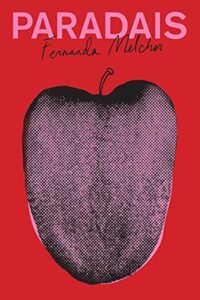 Fernanda Melchor (trans. Sophie Hughes), paradise
(New Directions)
"With an agile mastery of the novel's technical resources and an uncanny understanding of the irrational forces at work in society, the [Paradais and Hurricane Season] navigate a reality torn apart by violence, race, class and gender. And they establish Melchor, who was born in 1982, as the last of Faulkner's Latin American heirs, and among the most formidable…"
The article continues after the ad
–Juan Gabriel Vasquez (New Yorker)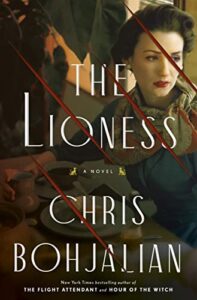 Chris Bohjalian, The lioness
(double day)
"In his writing, Bohjalian is anything but a kitten. Lesser writers couldn't tackle 10 storytellers, the complexities of racism in America, African politics, violence both foreign and domestic, and make the pieces fit together perfectly. But Bohjalian has shown time and time again that with him you don't know what you're going to get, but you know getting it is good… With The lioness, obtaining is violently good. Lured by the promise of thrills or the guarantee of glamour, readers will stick around for the survivor(s) game, and end the book as satisfied as a big Serengeti cat.
–Karen Tanabe (Washington Post)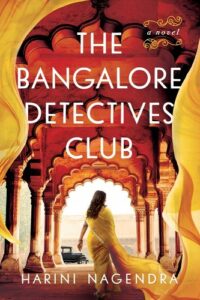 Harini Nagendra, Bangalore Detectives Club
(Pegasus)
"Effervescent… Kaveri and Ramu form a true partnership over the course of the novel, a partnership where they can play to their strengths and compensate for each other's weaknesses. Although I saw the main twist coming, the level of danger was palpable and genuine. It's a treat for fans of historical mystery looking for a new series to savor (or devour).
–Sarah Weinman (New York Times)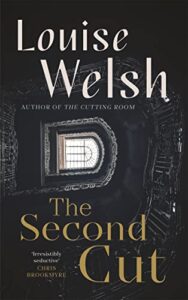 Louise Welsh, The second cut
(Canongate)
"The tendency of reality, in its rawest form, to interrupt the most elaborately choreographed arrangements of our lives is another constant at the heart of this novel… 'We half walked, half waltzed.' That wouldn't be a bad description of how the novel's plot unfolds, swirling on seeming tangents, always finely, if precariously, balanced. Rilke's narrative voice, with its steady stream of dry, offbeat observations, keeps the reader captivated. And the plot too… The second cut is exhilarating by its spirit, its sophistication and its overflowing energy, but especially by its down-to-earth side so invigorating.
–Michael Kerrigan (Times UK Literary Supplement)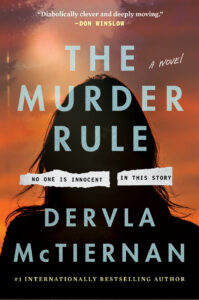 Dervla McTiernan, The rule of murder
(William Morrow)
"The rule of murder is a masterclass in manipulation from an author who knows how to pull the strings without revealing his hand (amply skillful). In Hannah, she created a nuanced and ultimately sympathetic character who does wrong in pursuit of (perceived) good, but also right wrongs when opportunities allow. This dynamism, coupled with many twists, ethical ambiguities and legal loopholes, conspire to create a cunning and compulsively readable story in which justice is in the eye of the beholder. But of one thing you can be sure: Dervla McTiernan is a name to know and remember.
The article continues after the ad
–John Valeri (criminal element)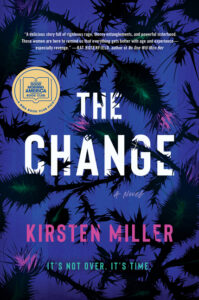 Kristen Miller, Change
(William Morrow)
"A sharp, hard-hitting and powerful adult thriller… Change is wry and clever, serious and demanding, and masterfully suspenseful in its delivery of a deeply profound and feminist message.
–Julia Maxwell (List of books)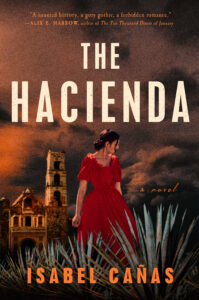 Isabelle Canas, The Hacienda
(Berkley)
"A Dark Gothic Novel…The Pages of The Hacienda are steeped in these secrets, but also in the real horrors of colonialism, patriarchy, and the complicated and harmful caste system that reverberates through the generations… Cañas' writing is immersive, and she deftly builds a solid sense of tension and terror that encompasses the evil that inhabits the house and the human actions from which it stems. The Hacienda is a mix of horror and mystery with a gothic heart, complete with a heroine on the verge of madness, running through the night in fear. This chilling read exposes the rotten soul of colonialism and manages to be hugely entertaining while doing it.
–Suzanne Krohn (Shelf awareness)